Why it's a great time to create your new intranet
It's never to early to think about planning your new intranet in 2021. We are all glad to soon be in December and start a new year, which will hopefully bring back some sense of business as usual at some point.
I think we can learn a lot from 2020, for many it has highlighted flaws in usual business processes, internal communications and it's presented new challenges of remote working, employee engagement, how to recruit and onboard virtually and how to support and encourage staff and care for their mental health and wellbeing.
With business systems being stretched and challenges being faced by all of us, what better time to propose a new intranet to resolve many of these issues. New intranets don't have to take months to create and plan, you can start small and evolve your intranet as you understand your business challenges and involve key stakeholders. Here are just a few of the benefits our clients have experienced this year.
Increased productivity: From integrating with your core business systems, to using intranet forms and workflows, many clients have see a real difference in bringing their business systems together, meaning easier access, analysis and greater collaboration from across the business.
Better communication: Critical business messages, changes to working practices are all in one place and with easy access on any device, our clients have found it easy to relay important messages quickly and our mandatory read function, means you are aware of who has and hasn't read information.
Greater employee engagement: Intranets can help bring your workforce together in a central location and enable them to engage with each other and your business. From posting and creating blogs/Vlogs and news articles, to liking, commenting and polls. It's been a central to many intranets during 2020 and has helped staff feel connected.
Increased accessibility - Our client's have helped connect their entire workforces with their intranet. From care workers, to NHS staff to construction workers, office workers, everyone has been able to access their intranet on any device.
I hope this demonstrates just how powerful a new intranet can be and just some of the benefits you can expect. If you would like to get up and running quickly, our Engage Express service is perfect. Our intranet client case studies are a great way to see how we have helped businesses like you. Let's chat intranets and see how we can help you connect your business and engage your employees in 2021.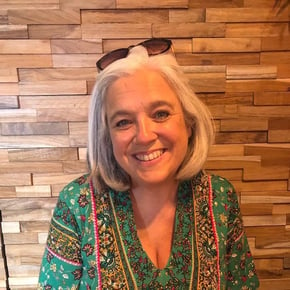 Paula Darch
Paula is our marketing whizz and is passionate about intranet engagement and getting the most out of your intranet software.