We chat intranets with Abbeyfield
Earlier this year, we spoke to one of our clients, Abbeyfield about their Engage intranet.
Abbeyfield is a care home provider working across the UK, offering care, health, and support to elderly and vulnerable patients. They recently launched their new intranet with our Engage intranet software to communicate with all staff in more modern and engaging ways.
Here's what we found out…
How has your intranet helped with compliance?
"The intranet has become a key internal communications channel containing business critical information that people need to do their jobs effectively."
When working in the care industry, an effective document management system is key. This alongside keeping with compliance by following the right procedures and finding documents quickly leads to a successful care home provider.
Document management is hugely important to Abbeyfield with significant savings in efficiency already seen due to the time saved in looking for documents on their intranet. Users can also view version history of each document, ensuring each employee is following the correct process.
They have even gone one step ahead and created a dedicated page where they can find all the information about the standards they are expected to achieve to ensure they are providing a high-quality service for their clients.
Did having an intranet help during the pandemic?
"The intranet came into its own during the coronavirus pandemic as it became the central hub for crucial updates and the latest guidance."
During the Coronavirus outbreak, every company had to and still are monitoring the latest rules and guidelines across the country. The latest news needed to be communicated quickly to all staff members (including remote workers) to reassure and inform.
Having an intranet enabled Abbeyfield to easily reach out and communicate, making sure everyone knew how the company was doing, using features like user tagging to reach specific groups, and different mediums such as video and new articles to reach all employees.
What is your most popular intranet feature that is used everyday at Abbeyfield?
"The new contact directory is a game changer. Being able to find all staff and membership societies in one place has given everyone a direct line to communicate with the right people."
Connect's (Abbeyfield's name for their intranet) contact directory has been structured to store both Abbeyfield's direct staff and contacts from its membership societies. Approval functionality has also been added for membership society contacts to agree or disagree to their details being shared within contact searches.
This all benefits Abbeyfield greatly by enabling users to search for a care home and find key information about that location, including all the key contacts, for themselves. With the added security levels also in place, staff are reassured their contact details are only viewable to those within their team and understand that some can reach out to them for help through the intranet.
How has it changed the way you communicate with your staff?
"Content is being added more regularly to Connect and by more people. Staff feel that they have a voice and people are now asking the communications team to allow them to blog and add content."
A main use for Abbeyfield's new intranet was to improve their internal communications and make employees feel more involved with the business. Engage has a host of features readily available to allow companies to expand the way they communicate but also help transform their business.
Abbeyfield has embraced this by launching regular content to their intranet and using the mobile app to reach remote workers. Their Chief Executive also now posts regular videos to the site homepage, giving business updates.
This blog uses snippets from our Abbeyfield Care home case study. We are here to help you with any questions or challenges you are having with your own intranet. Please get in touch and we will be happy to help.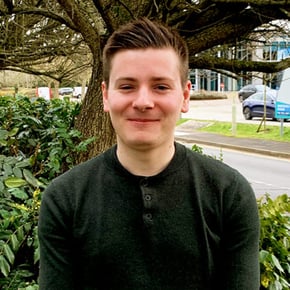 Adam Coombes
Adam is our social media and CRM go to here at Sorce. He's got his finger on the pulse when it comes to intranet news.