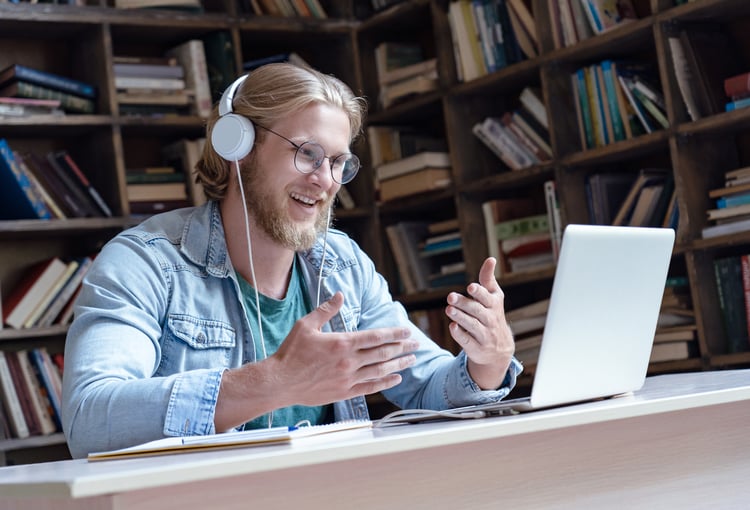 Why intranets are great at connecting remote workers
For several years, the Office for National Statistics has been estimating that 50% of the UK workforce would be working remotely by 2020. Surveys taken in April 2020 (during the coronavirus crisis) showed that the number of people working remotely at that time was in the region of 45-48%. This blog explores how intranets are helping employees stay connected and engaged whilst remote working.
Of course there are also lots of people that are normally working in jobs that aren't behind a desk (often called frontline or firstline workers), but do need to access company information (for example maintenance staff within a housing organisation or site based staff within construction).
Without over analysing the statistics, it is clear that over half of the UK workforce will at some time need to access information from their employer on some sort of electronic device. So it goes without saying that a modern intranet needs to needs to be accessible to remote workers to make it pay its way.
Providing accessibility in this day and age is fairly simple. Most intranets will offer cloud-based access and maybe even a mobile app. 10 years ago this looked very different, when the best you may have hoped for was a VPN connection into the on-premise intranet server, with lots of passwords and barriers standing in your way.
Engaging remote workers is a different issue altogether and it is the frontline worker which often presents more of a challenge. You would hope that the IT savvy staff that can fire up their laptop either in the office, at home or in a coffee shop will have already been engaged with the company intranet for many years. The frontline workers that may have relied upon paper previously and may not be too confident with technology can be a different challenge altogether.
Why would your remote workers use an intranet?
Whilst every job is different, its probably fair to say that we all need information to help us do our jobs at some point, plus we probably all have to fill in some form or other from time to time. Added to that, all employers realise the importance of communicating effectively with their staff in order to get the best from them and keep them from leaving.
Traditionally frontline workers may have relied on face to face contact with their line managers and possibly a paper chase to get the information they needed to do their jobs. That implies spending time which could be avoided, the risk of inconsistency of messaging from different managers, plus a risk of relying on out of date information.
An intranet should therefore be the single source of truth for all employees. It should enable important information to be easily found, from fundamentals like the company handbook and HR policies, to specific task-based procedures and risk assessments.
An intranet should enable corporate communications to be delivered in an engaging and consistent manner, whilst also giving the employee a voice to provide feedback, confirm understanding or ask questions.
Saving the paper chase of an existing business process by having an online form should benefit everyone involved in that process. Filling out the form on your mobile phone can be made easier than doing it on paper (especially as the intranet already knows half the information about you that would otherwise need to be written on the form), and the ongoing process is then much more efficient and visible for everyone else involved.
Providing Remote Access
Our Engage intranet software can be made available to remote workers in several ways. Our cloud hosting option will enable intranet users to access the intranet from wherever they are as long as they have a suitable device, browser and internet connection.
For organisations that prefer to implement their intranet on their own servers, an extranet copy of the site can be provided simply and securely.
Our mobile app is available to all iOS and Android devices and enables intranet users to securely access the site without having to enter their username and password each time. Push notifications are also sent to mobile app users when they need to read something or perform an action.
Engage also enables Intranet Managers to ensure intuitiveness of the mobile experience for remote workers, by allowing them to choose what should be shown (and hidden) on mobile devices. Only showing relevant content and hiding things that are irrelevant or inappropriate (e.g. links to internal systems that cannot be accessed on a mobile device) ensures the best possible user experience for remote workers and minimises user friction.
Engagement and Adoption
As suggested earlier, providing remote worker access to the intranet is often much easier than encouraging them to engage with it. Never has the saying 'You can lead a horse to water, but you can't make him drink' been so appropriate.
Remote workers will often have very specific requirements and challenges, so it is important to consider all of your different personas when planning your intranet rollout. As ever, it is important to balance the 'want to visit' with the 'need to visit' for all users. Having some fun or social elements that might make a remote worker want to visit the intranet could be as important as having a form that they might need to complete regularly for their job.
It is a given that things should be quick and easy to do for remote workers, especially for those in jobs where their time spent away from their core task of looking after customers, patients or properties is very limited.
One of our client's Intranet Manager's is quick to point out that the same remote workers who claim to struggle with technology are often the ones that place a fivefold accumulator on their favourite betting app during their lunch break.
Therefore having a programme of ongoing training, awareness and engagement will be important to ensure that some remote workers do adopt new ways of working and they become 'sticky'. Taking away the old ways of working so that people can't revert back to old habits may therefore also need to be considered.
Summary
For a modern intranet to succeed, it needs to work as well for remote workers as it does for those that are office based. But when you get this right, enabling your remote workers to share what they are working on with those at head office (and vice versa!) can be eye opening and hugely beneficial for everybody's understanding of the wider business.
Making an intranet accessible to remote workers is the easy part and, depending on the profile of your remote worker population, ensuring their engagement may need a bit more work.
I hope you have found this blog useful. If you would like to chat about your intranet and how we can connect your remote workforce, please get in touch.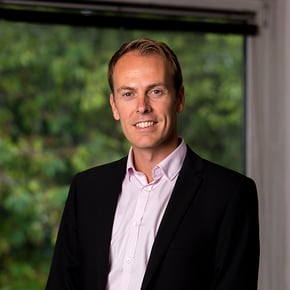 Jeremy Stewart
Jeremy, heads up our Business development team. He is the master of listening to your needs and transforming them into an intranet that exceeds expectations.