How to avoid online intranet workshop failure
We are all having to adapt our business as usual at the moment and that includes training and workshops. Many of us are creating virtual alternatives, here our own Martyn Green, who has been running intranet workshops and training for many years, gives his insight into how to ensure your new virtual online workshops and training are a success.
To ensure success, pick the right mix of content, people and online tool. Make clear your objectives and allow 'free' thinking to make progress
Running Information Architecture (IA) workshops on intranet or digital workplaces allow people to join wherever they are and no matter what their circumstances. In pre- covid-19 days these were seen as the poor relations to face to face meetings, but distance, costs, time all contributed to a smaller less reflective group.
Online IA workshops are engaging, productive and produce better results if facilitated correctly.
Over the last few months I've run many virtual workshops and in my opinion and would like to suggest that we need to think about the following when creating an online workshop:
What software will you use to deliver this activity?
Tip - Don't forget to prepare logins and permissions in advance and add content that is relevant.
You should consider the best tools for the job. Yes that's right plural because in my experience not all tools can exclusively produce the best results. Think about the people joining your workshop, they need to be able to see and hear what the objectives are. When you start the activity they still need to hear, but not necessarily see each other.
I have found that the best way to conduct these activities is to use a product like Teams for the initial presentation and welcome. People are comfortable with this kind of tool. It's easy to use and there are very few risks. Share your presentation and talk through the objectives. Once you have set the scene and discussed the workshop, maybe with a demo of a product like Engage, then move over to a tool that helps you share your ideas.
I use a product called MIRO. This tool allows you to create 3 'boards' for free. In Miro you can all see who is doing what as their cursors are named. It's easy to add, change, move and expand the space you need. There is a really handy map bottom right. It's as good if not better than using post its on a wall and I never thought I would say that.
The right product is important, you don't want to 'find out' half way through that you can see other clients boards. You can of course, so you need to be careful or upgrade to enable private ones.
Double check what people can see before you start the workshop. Can people login using Chrome and IE/Edge, what hardware are they using? I had an issue once with a person using a roller ball mouse.
Good facilitation is what's needed now.
How to facilitate?
Tip – How much do you do versus the attendees. Are you ok to give them control?
In advance of any workshop knowing who the attendees are is important. If you move from an IA workshop into a planning layout one, then you need to adapt to 'groups'.
It's impossible to facilitate lots of people, all working on different user journeys or layouts whilst they all talk in Teams and corporate in Miro. I know how hard this is.
So consider at a time when they have to be split up using different Teams or if using Zoom, breakout rooms. You might want to 'pop in' while they are working. This is ok with Teams but much easier with Zoom.
When you start again dont forget to set the scene, the objectives, showing what you did in the last workshop, then again login to Miro (Teams or Zoom for voice only) and begin. Start with one area that everyone can work with. You can share your experience with layout with them and explain what makes a good page or navigation. Neilsen Norman Group (Nng) are great for this.
At the end of the session you will have 80% of what makes sense. Often, I find new people join and they need to be shown what was done before and why, to understand what's expected of them. How many people in a workshop? I am often asked this, but it's not a software limitation, just a logistical and role / skill representative one for your organisation.
Reflection time
When the workshop is complete, its time for reflective thought, to show others and make changes
Not everything is perfect.
A good facilitator knows that its not over when the workshop is done. People need time to think things over, test the headings or user journeys and gain more live feedback and examples.
I use the tools as a living document and make this clear to clients that they wont get a 'document' from me with 100 pages, they will get annotated screens, questions, content suggestions and I encourage them to use this post workshop.
I allow a week to get more information from the client and allow them to make changes to structure, navigation and user journey, but I always ask them to do this based on objectives and persona.
You may want to , or need to show senior managers or ops boards what you have done and why. They will offer guidance and you will get more acceptance if you evolve and adapt where relevant and in scope.
Conclusion
Its hard to change to this online world overnight, but this is what we 'had' to do recently. We learned and continue to learn from our mistakes.
My top tip would be to plan in as much detail as you can, get your content audit started, consider your user roles for the workshops, pick people based on demographic and skill. Be ready to accept this might not turn out how you intended, but if you avoid the issues and pitfalls you will bring success and relevance to your users experience and your organisation will succeed with this programme.
I hope you've found this blog useful. If you would like to know more please get in touch or check out our intranet events and guides. We are here to help.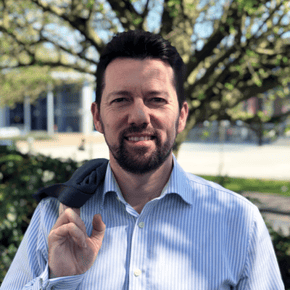 Martyn Green
Martyn is our Intranet Success Director, his intranet knowledge is extensive, having worked with hundreds of clients, he helps understand what your intranet needs are and supports you in creating your intranet structure and content requirements.