I'm finding that more and more of our customers are requesting a CRM system that can be accessed through their intranet.
Of course, managing and monitoring customer and prospective client information is vital for any organisation. I often find that organisations have various databases sitting in isolation. To join information together, they look at a CRM product to provide them with a solution. However, due to the high licensing costs of CRM standalone products, access is usually limited to the sales team or a selected number of users.
With a limited number of staff viewing customer information, certain issues can arise. Duplication of information around the business can occur, and staff without access such as customer service or support teams may miss opportunities to enhance customer relationships.
Our CRM application is accessed through the intranet. This means that anyone that uses your intranet can view all customer related information.
One of our clients (a courier company) found that having a CRM that's accessible by all staff has improved their management of customer relationships resulting in increased customer retention. It's also helped them save money in the long run as there are no additional licence fees or support costs.
If you'd like more information on how our CRM application can enhance customer engagement, give us a call on 01635 551777.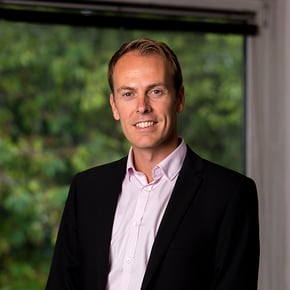 Jeremy Stewart
Jeremy, heads up our Business development team. He is the master of listening to your needs and transforming them into an intranet that exceeds expectations.