Sorce's intranet 13 day Christmas countdown 2020
We would like to wish everyone a very merry Christmas! What a year it has been. To kickstart the festive season, we thought we would share with you our 13 day intranet Christmas count down. (Why have 12 when you can have 13 hey?!). All of these are things that you can do with your intranet to help get your users to login and have a great virtual Christmas, wherever they are working. By now your festive Christmas page should be live and your users starting to visit daily. We will be sharing this on twitter, so please do shows us your efforts, we'd love to see them!
1st day of Christmas: Christmas jumper competition!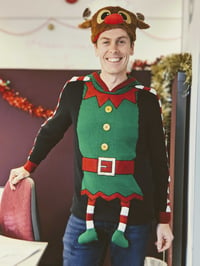 Let's start as we mean to go on. It's Christmas jumper day, encourage everyone to upload a selfie of themselves in their Christmas jumper. They could make or decorate their own if they don't have a ready made one. This is a great way to create some really engaging intranet content. Just upload images onto your intranet and the one with the most likes by a certain date wins a prize. Simple but fun.
(Here's our very own Jeremy Stewart getting into the spirit!)
2nd day of Christmas: Festive bake off
A great way to get everyone involved is to have a company or team bake off. Decide on an item to cook and do a live lunchtime bake together. You could use your intranet forms to invite people to register. If it goes well why not schedule one a week until the Christmas holidays.
3rd day of Christmas: Best Christmas film poll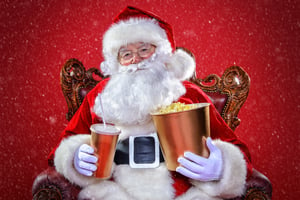 Everyone has a view on what the best Christmas film of all time is. Why not run a poll on your intranet with the top 10 films and invite everyone to vote. The one that gets the most votes is then the one you will feature in a virtual movie night with your colleagues.
4th day of Christmas: Add some Christmas sparkle to your people directory
Everyone using your intranet will be using your people directory to find colleagues, why not surprise them and add some Christmas sparkle? This might be tricky in larger organisations, but can certainly be applied in teams or departments.
5th day of Christmas: Christmas desk/work area virtual competition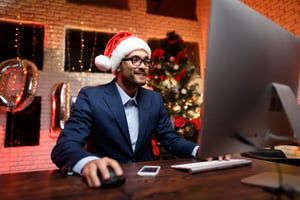 Just because many of us aren't in our usual workplace, it doesn't mean we can't get into the Christmas spirit. Create a competition, inviting colleagues to post their pics of their festive desk. Again, the images with the most likes wins.
5th day of Christmas: Pull a Christmas cracker!
Share the love of a Christmas cracker joke. Simply invite colleagues to post their best cracker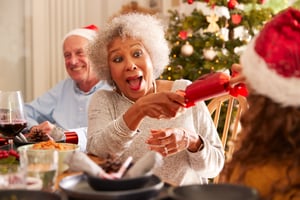 jokes and give everyone a chance to remember just how bad some of them can be. Sometimes the really bad ones are the best!
7th Day of Christmas: The intranet treasure hunt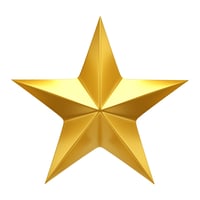 Hide golden stars around your intranet and create a form or a document that colleagues can mark up where they see your golden stars. The person with the most stars wins a prize. A great way to get your users engaged with your intranet pages, Make sure your content has been updated, so they can be surprised by pages they may not have visited in a while.
8th day of Christmas: Christmas virtual office craft activity
Film yourself, or ask a few teams to film themselves making Christmas items with everyday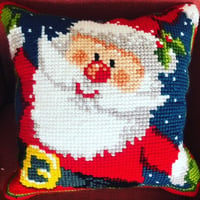 things from around the house. 3D stars from A4 paper, Origami birds, Paper hoops. decorated eggs, anything to encourage everyone to join in. Upload your video and see their creations roll in.
9th day of Christmas: Christmas pets take centre stage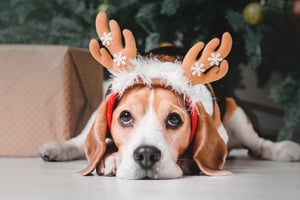 This year, our pets have taken centre stage on video calls, our intranets and in our day more than ever before. Create an area where colleagues can show off their pets cutest festive pic. It will be sure to get high engagement and comments!
10th day of Christmas: Publish your own Christmas recipes book
Encourage your colleagues to send you their favourite Christmas recipes/cocktails and turn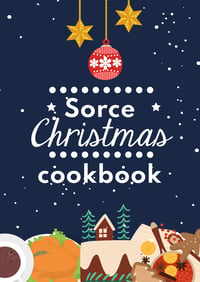 them into your very own cook book. You can promote this on your intranet and encourage colleagues to give the recipes a go and post pics of their finished masterpieces. This is something we have tried here at Sorce and here's our very first edition!
11th day of Christmas: Christmas quiz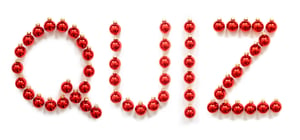 In which year was the first Christmas card sent? Christmas wouldn't be the same without a quiz. Post daily questions on your microblog and first one to answer gets a point. points mean prizes! You could send your winning colleague and voucher for local business to enjoy in the new year. You could post a video of yourself announcing the winner. All great, engaging content.
12th day of Christmas: Christmas hat competition
By now everyone will be full of the joys of Christmas and counting down the days to Christmas,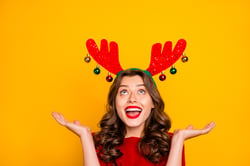 Many will have a wardrobe full of Christmas garments. Encourage them to show them off and post pics of their festive head wear, from woolly hats to hair bands, you'll be surprised!
13th day of Christmas: It's Christmas eve, time to wind down
Use this day to post a video from your CEO wishing everyone a Merry Christmas and see you in the New Year. It's also a good time, just to remind everyone to update their out of office with contact details of who to get in touch with if needed.
Phew, and relax! I hope this has given you some ideas to inject some festive spirit into your intranet in our 2020 Christmas count down. Enjoy Christmas and you never know in 2021 we might all be having real Christmas parties again.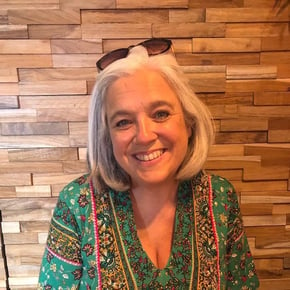 Paula Darch
Paula is our marketing whizz and is passionate about intranet engagement and getting the most out of your intranet software.