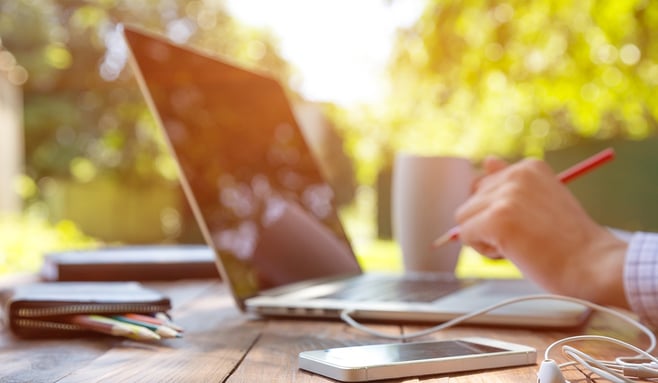 With Wimbledon in full swing and summer well and truly underway, why not use your intranet to plan and promote some summer content and events? The summer-sun is great for boosting morale but it is really important that your intranet stays relevant and encourages engagement throughout the holiday season. One great way to do this is to post relevant content. A Wimbledon sweepstake, a summer party or a summer themed intranet makeover, this blog suggests some ideas on how to get your intranet summer ready. For more intranet ideas, join us at one of our events.
5 Summer Intranet Ideas:
1) Summer Social
Use the intranet to communicate everything you need to about your office summer social. A summer BBQ, a sport social or just a summer party, whatever the event, promote it through the intranet. Why not create a poll and ask colleagues what social events they'd most like?
2) Office Sweep stake:
Invite colleagues to participate in a sweep stake for one or all of the sporting events.
3) Intranet Summer Makeover
Why not give your intranet theme or homepage a new summery look?
4) Fundraising:
Use your intranet to promote and launch a summer fundraising event. Whether it be a bake-off, a run or an event for a local charity, use the intranet to get everyone involved.
5) Holiday Booking / Calendars
With the summer months being the prime time for annual leave, take the opportunity to remind everyone about booking holiday, getting cover and other procedures and ensure that everyone's holidays are clearly logged to ensure important events can be planned around annual leave.
I hope this has got you thinking about how you can utilise your intranet this summer. To find out more about intranets, and how Sorce can help you, come along to one of our events.