What makes our Engage intranet software best value in 2021?
Even after 20 years of launching intranets, it's always a great to be recognised by industry experts. Most recently our Engage intranet software was awarded as one of the best value intranets from a shortlist of independent intranets by ClearBox consulting.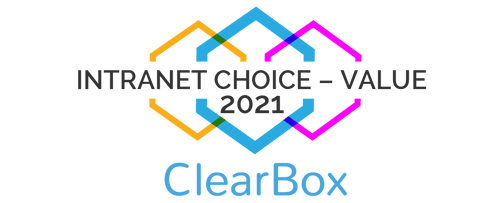 Clearbox Consulting are independent intranet consultants that for many years, have focussed on publishing product reports on SharePoint intranets. Over the past year, ClearBox started to look at evaluating the wider intranet market beyond SharePoint and began researching and evaluating independent intranets with our Engage intranet featuring in their most recent report.
ClearBox recently created a shortlist of independent intranets and reviewed each of them against a set of criteria focussing on functionality and place in the market, resulting in our intranet software being named as one of the best valued.
What makes us award worthy?
Mature and flexible
"Engage from Sorce is a well-established, with mature and versatile features that work well on mobile too. Engage shows a great deal of depth and can be adapted to meet the needs of many companies and their intranets" ClearBox
We have seen first hand how intranets have evolved over the years. We've created intranets for a broad range of business sectors that make a real impact on their business processes and internal communications. Our intranet experts are not afraid of a challenge and encourage custom requirements and integrations with other software. Read of some of our case studies to learn more about our client's intranet transformations.
Mobile ready intranet
ClearBox highlighted our mobile app and it's a feature we have found has grown in usage as workplace behaviours change. With the remote workforce rising over the past year, many businesses have needed a new way to keep frontline and working from home colleagues informed and up to date. Our mobile app has allowed employees to access their full intranet on the move and to help them as they work.
Administration capability
What many people don't realise when introducing an intranet is the administrative activities that need to take place to ensure people use your intranet. Without proper maintenance, an intranet can become outdated and unusable. We've made our intranet software easy to edit and adapt, with custom made templates and over 75 page widgets. Intranet usage can also be tracked using analytics to check user behaviours. We also offer training courses at the start of every intranet project and after launch, you have your own intranet success manager to offer market knowledge, ideas and insight.
Content targeting
An intranet isn't any good if you don't have people using it. Our content targeting was noted in the ClearBox report and award win. Our Engage software has lots of functionality to notify and target specific users, for instance, you can tag specific users or departments into your posts, set up email notification for mentions and create pages for different sections of your business. This allows everyone in your company to stay in the know about what is specific to them.
What we are doing to maintain our industry standing
We are constantly striving to enhance our Engage intranet software. Most recently we launched our SharePoint intranet build service including intranet planning, design, build, training and support. So if you need help building a new intranet using SharePoint Online, we provide a service to build SharePoint based intranets using the best of SharePoint and Microsoft 365.
If you would like to find out more about our Engage intranet, please get in touch by emailing hello@sorce.co.uk or take a look at our website.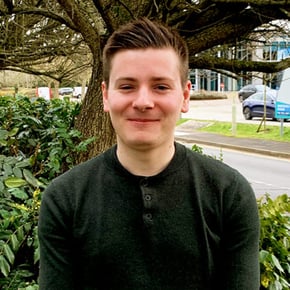 Adam Coombes
Adam is our social media and CRM go to here at Sorce. He's got his finger on the pulse when it comes to intranet news.