---
The Christmas countdown has begun and what better time to think about why your intranet software should be as unique as your business requirements. Today's businesses are increasingly viewing the intranet as a longer term, strategic investment. With the spotlight firmly on intranets, if I was an Intranet Manager this is what I would want for Christmas:
---
My Intranet Software Christmas Wish List:
Given intranets are for life and not just for Christmas, I would want an intranet that easily integrates with our other systems and doesn't cost huge amounts of extra time and resources.
Yes please to a digital workplace that encourages collaboration and helps colleagues and suppliers work together in a secure environment and stops valuable documentation being stored across multiple shared sites with unknown access and security.
A must for me would be Intranet software that recognises my organisation has unique needs and can be adapted to suit us, rather than the other way round and enables us to achieve a continual development cycle that we can manage and implement.
Peace of mind in knowing that our intranet is as secure as it can be and hosted and managed the way we want it to be.
Design expertise that our Branding and Comms teams are happy that our intranet is "on brand" in every way and a fantastic user experience for everyone who accesses it.
A magic wand to help understand our colleague's intranet needs. If not a magic wand, some intranet experts who can show me how or help to do this for me.
---
How many of these are on your Christmas wish list? I hope this has got you thinking about how you would like to enhance your intranet. You can also download our intranet implementation guide
Here at Sorce, as intranet software and consultancy providers our software powers the intranet and extranet for hundreds of organisations. Our clients cover a wide range of sectors from finance to manufacturing, not for profit organisations (such as charities and housing associations) as well as local authorities and other public sector agencies. If you would like to find out more, get in touch.
---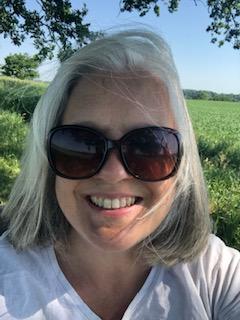 Paula Darch
Paula is our marketing whizz and is passionate about intranet engagement and getting the most out of your intranet software.