---
Intranet Governance is a phrase that is all encompassing and can be daunting to a lot of professionals. You may be asked whether you have a governance policy for your new intranet and if the answer is no then you need to add it to your project plan and give it a high priority.
Intranet Governance put simply means intranet management, control and decision making. It can be a full time role in itself, but if you understand what's involved and make decisions, your own intranet will be better for it.
Governance covers:
Central or Local control (could otherwise be called the project scope)
Roles & responsibilities
Intranet management
Implementation
Some of the decisions you need to make as part of your governance policy will already have been made, it's just a case of taking the time to write them up. The aim here is for you to create your own intranet governance document, outlining what your intranet is, how everyone is involved, how it should be used and managed on an ongoing basis and the process for change. Easy right?!
Central or Local Control
As with all things in life, breaking this down into smaller chunks makes it more manageable for you. A great place to start is deciding on whether you are going to implement one central intranet or a series of mini intranets with local/departmental control. As the intranet project manager, you will probably already have made a decision on this when you created your business requirements. If your objective is to create a single, consistent intranet that spans your whole organisation, you will need to bring a number of elements under central control whilst leaving others within each department.
Roles & Responsibilities
You will again, probably have a great idea about this already as you will have created your intranet steering committee when you started the project and may therefore have discussed the best way to assign roles and responsibilities throughout the organisation.
A key point to think about here is the fact that most of your colleagues already have a full-time day job and intranet doesn't feature in their job description. So when writing this section, be very aware that if you are requesting additional support and adding extra functions to colleagues roles, you will need the support of your intranet steering committee and your senior sponsor.
Governance gives you the chance to make intranet roles and responsibilities official. Roles to be assigned might include IT support/management for the intranet, content related roles such as contributors and owners/approvers and editors.
Intranet Management
How your intranet will be managed is vitally important. Everyone needs to be familiar with your intranet guidelines, outlining items such as:
Intranet security and regulations
Legal framework/protection
How to use the brand/image and outlining the values of the organisation
Publication guidance as to what is and what is not acceptable to avoid offence, harassment.
Intranet structure/information finding.
You will more than likely need help with this section, unless you are expert in all of these areas. Brief in colleagues as to what is needed and make time to work with them to make sure all of the areas are covered and are comprehensive.
Implementation
This area is where you specify the processes colleagues need to undertake to in order to use, edit, contribute, make changes to or feedback. It's essential that the core processes are documented in order for all of your colleagues to understand and be able to reference material when adopting your intranet. Again, the good news here is that as you started to map out your intranet functionality and requirements some of the areas of implementation will already exist and it will be a case of just taking time to write.
---
---
I hope this has given you an insight into intranet governance. To help further SORCE have created an intranet governance policy for you to adapt to your organisation. All you need to do is download the document and work through it to create your own policy.
As intranet software and consultancy providers our software powers the intranet and extranet for hundreds of organisations. Our clients cover a wide range of sectors from finance to manufacturing, not for profit organisations (such as charities and housing associations) as well as local authorities and other public sector agencies.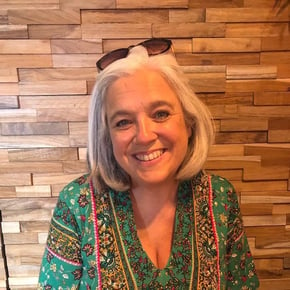 Paula Darch
Paula is our marketing whizz and is passionate about intranet engagement and getting the most out of your intranet software.