The intranet journey - its evolution from reaction to planning
Over the last 20 years I've learned many things about how to implement an intranet. In the early days it was exciting, new, unknown and we all improvised when asked by a client. How do we build an intranet? It was about simple things then. news, documents, org charts and people. In the early days, most meetings were with IT and they enjoyed talking technical about how to make simple information be displayed in a browser available anywhere, often via an ip address.
It soon became apparent that we should include more features and link to other systems. Our thirst to find solutions to problems led us to come up with new ideas, and bespoke applications were popular.
Of course no one was thinking about the user at this time. People were giddy with what they could do. Off we went making pages, adding features, building bigger more complex applications and we were dragged into boardrooms. Managers would say, you are the experts, tell us what we need. I will be honest with you, at times I didn't know what they needed, I knew what I had done and what I thought worked. However, it was a success and time flew by, hundreds of intranets and a wealth of features flooded the market. We didn't completely understand what users thought about this new way of working, it was new, we were pioneers. We set the bar and we drove people forwards.
It soon became apparent as we started to analyse why people were struggling and why others excelled, that there was a secret ingredient. It was more than a single item or collection of pages, or navigation terms I coined like "I want to..." In fact it was a collection of things in a certain order. A blue print or intranet DNA if you like, that when followed to greater or lesser extents, meant these intranets were not just popular but self sustaining and caught peoples attention. It was an intranet journey they needed to understand more fully and we had to take people on that journey.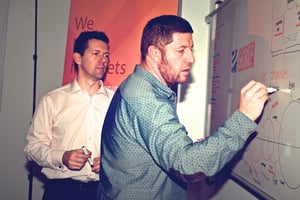 The intranet journey methodology was hatched by myself and an innovative designer called Duncan Millar. We started putting all the pieces together, many overlapped when we looked at the project timelines, some repeated and others continued in every stage.
We designed 6 phases or spheres:

Learning - Understanding what's out there and where your organisation is now, its demographics, staff, customers and partners and how they intertwine. It was necessary to educate the senior leadership teams to get everyone up to the same level of understanding. Using organisations like N/ng Neilson we learnt about user experience and still do to this day.
Planning - The biggest difference between success and failure. Not project planning, although this is important, but stakeholder requirements gathering, interviews, surveys, content audits, task observation and of course a unique workshop and journey course based on our experience and user psychology.
Function - Understanding what is needed based on user requirements. Being able to prototype and in groups, collectively learn and increase knowledge as a team but by representing each role or skill knowing this would work for everyone.
Form - Form always follows function. We knew that if we show people 'designs' i.e. colours, logos, fonts they wouldn't see what problems it was solving, but it would illicit an emotional reaction. So it MUST follow function and be decided by a smaller group. This phase was critical in first impressions and a good designer was needed with human 'factor' experience.
Deploy - This wasn't just about implementation, but training, UAT and planning for the launch. I always ask people how do you know what to build if you don't know what problems you are solving and who your audience is? Don't get me wrong iteration is also popular, but you need a basis from which to start and turning on a feature which I had done earlier in my career wasn't a strategy.
Launch - More than just a big bang as in was the old days. It was again about planning the before, during and after. How will people adopt the new intranet? we know what motivates them, we know it will work and it looks great, but what about ongoing adoption. The long wow was used to build on excitement, to avoid the peaks and troughs of user experience. This was the point where you could now go back to the start and follow the journey again in a Business as Usual (BAU) approach. The ingredients are there, this isn't the end as they say.
So the intranet methodology, in my view the first at the time in the UK, was brought to life. Its still a foundation of what we do today and although we work on faster and multiple client projects all over the world, I still follow each phase to this day.
If you would like to chat more about our intranet methodology and our Engage intranet software, please get in touch, we are very happy to help. You might also like to read:
https://ask.sorceintranet.co.uk/how-to-manage-your-intranet-projectguide
https://ask.sorceintranet.co.uk/intranet-business-case-guide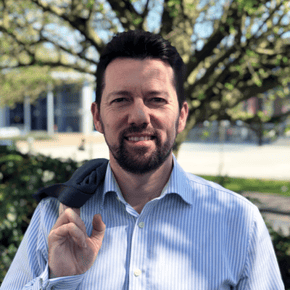 Martyn Green
Martyn is our Intranet Success Director, his intranet knowledge is extensive, having worked with hundreds of clients, he helps understand what your intranet needs are and supports you in creating your intranet structure and content requirements.