Amongst all the complex processes involved in creating or improving your intranet, giving it a name might seem silly, trivial or unimportant. However, an intranet name helps promote the intranet and encourage user adoption and engagement.
Already Have an Intranet?
If you already have an intranet, the first question to ask is do you really need a new intranet name? If your current intranet name is on brand, well liked and ingrained within the company, you might not need to change it. Perhaps all that's needed is a new strapline to reinforce the intranet makeover? However, if you are improving and redeveloping your intranet a new name might help with the rebranding process and symbolise a new start.
The Benefits of a New Intranet Name:
Regardless of whether you're getting a brand new intranet or just rebranding an old one, creating a good intranet name has a range of benefits:
Boost adoption rates - a new intranet name will spark interest and boost adoption rates amongst end users
Promoting tool - a new name provides a reason to promote and advertise your new intranet
Talking point - a new name will have people talking, why not involve your users in the naming process to generate interest, responsibility and ownership?
Help the launch process - your new intranet will need a launch campaign to promote the intranet and a new name can help lead that campaign, think straplines, slogans and merchandise!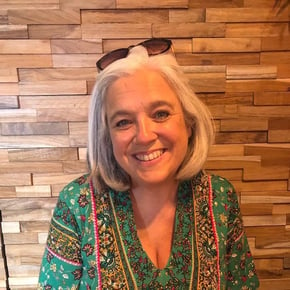 Paula Darch
Paula is our marketing whizz and is passionate about intranet engagement and getting the most out of your intranet software.