The growing popularity of Microsoft 365 sees more organisations using it every day, it sometimes seems like Microsoft 365 is taking over the business world.
Microsoft 365 is a cloud-based collaboration platform which is made up of multiple components, some of which will be very familiar (such as Outlook, Word and Excel), whilst others may be less so (such as SharePoint, Planner and Teams).
Most businesses move to Microsoft 365 to meet simple requirements such as managing email or just because it's Microsoft's preferred route for installing Office applications locally these days. They are then suddenly presented with a long list of other tools which are 'free' as part of the deal. Depending on your point of view, this can either bring excitement at the possibilities, or fear of change and increasing training requirements and planning.
Microsoft 365 offers a wealth of powerful functionality with many different tools which can be used for business collaboration. The platform is clearly a suite of separate applications, some elements of which connect very well with each other.
With so many tools to choose from, it can however be hard to understand which tool is right for the job (for example Tasks, Planner and To-do can all be used for task management and Teams, Yammer and Skype for Business all enable collaboration).
The disparate nature of the suite of applications is apparent at times, and the disconnect in both functionality and product roadmap can be a cause of frustration to many IT departments. Piecing the tools together in a way that works for end users often relies on development and technical resources that most organisations simply don't have.
What's more, the Microsoft 365 landscape is changing all the time and it can be very difficult for organisations to keep up with the pace of change. New applications get added and existing functionality is often changed without warning, providing confusion for IT departments and users alike.
Providing an intranet which can stand alone where appropriate but equally integrate with Microsoft 365 means that you can maximise the return on an existing investment, whilst filling the inherent gaps that the platform brings.
If you would like to read more, download our Engage Microsoft 365 integration guide or find out more about our Engage integrations here.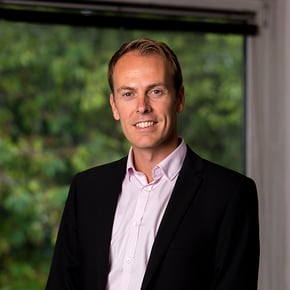 Jeremy Stewart
Jeremy, heads up our Business development team. He is the master of listening to your needs and transforming them into an intranet that exceeds expectations.