Have you ever wondered how other companies launch their intranets? One of our clients recently used a unique and innovative way to promote their forthcoming intranet.
Being a multinational company with a workforce of thousands they faced two particular challenges:
How could they generate interest and enthusiasm for their new intranet?
How could they get photos of all their employees for the intranet?
The solution came in the form of a photo booth!
Branding it with their intranet, the company took the photo booth to several of their sites around the country.
Staff were invited to use the booth at a time convenient to them throughout the day. The idea was a huge success with staff flocking to use the booth. Employees took pictures individually as well as cramming in for team photos. They could then choose which photo they wanted to upload as their intranet profile picture.
This simple yet very effective idea is a great example of a good intranet launch. Not only was the intranet introduced to staff in a fun and engaging way, it also managed to encourage intranet use. When you raise awareness of your intranet in a way your employees can engage with, they will be more likely to use it.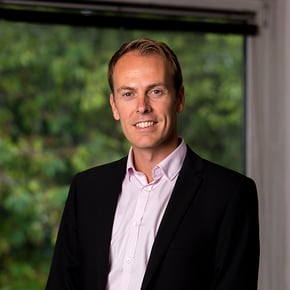 Jeremy Stewart
Jeremy, heads up our Business development team. He is the master of listening to your needs and transforming them into an intranet that exceeds expectations.