One of the main reasons we hold regular customer events is to provide fresh ideas and inspiration for our clients' intranets. So it's always great to see the end result when a client shows us the changes they've made to their site.
One of our manufacturing clients did exactly that. They'd attended a recent event, and were fairly happy with the site they had. However, seeing what others had done and what could potentially be achieved gave them the confidence to set about revamping their intranet.
I invited them along to our 'Show and Tell' event last month to present what they have achieved.
They demonstrated how you can have a dynamic, engaging site without a dedicated intranet team. In fact, administering the intranet is not even part of the daily job roles of those responsible for the site. Although the site is mainly worked on in their spare time, they have managed to create a simple, yet effective intranet.
The key thing I found was their enthusiasm and dedication to make small but regular changes.
Some of the main features they have incorporated are:
Quicklinks to other sites
Joke of the day
Fact of the day
Picture of the day
Blog
Weather
This has resulted in something that lots of intranets struggle to maintain, daily changing homepage content. Content is added little and often, and the content they have is relevant to their workforce.
So they have ably proved you don't need to make big changes to keep your staff engaged.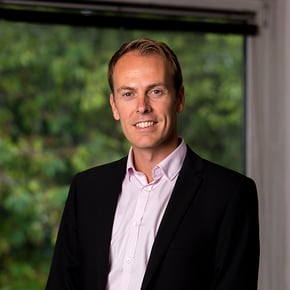 Jeremy Stewart
Jeremy, heads up our Business development team. He is the master of listening to your needs and transforming them into an intranet that exceeds expectations.