I'm often asked by clients for suggestions as to how they can get their staff more engaged with their intranet.
A great way to get staff using their site is to engage them on a social level. Draw them in with a topic that's of interest to them through a poll or even a competition. With the World Cup kicking off in June, how about running a fantasy team contest? Not only will it get your staff talking, it will encourage people to use their site and no doubt visit other areas while they're there.
If football's not your thing, you could take some cues from one of our Housing Association clients B3 Living, who opted for a biscuit World Cup. Staff were invited to vote for their favourite biscuits in knockout rounds, ranging from custard creams and chocolate digestives, before choosing their overall winner.
This simple idea not only got staff using their site, it also created a real talking point, breaking down barriers across the organisation as they discussed the contest. Prior to this, there was very little interaction between teams and it's really helped to improve communications around the company.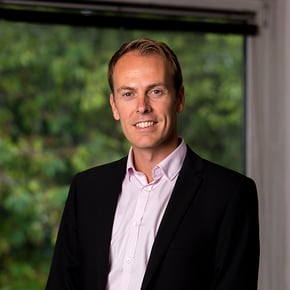 Jeremy Stewart
Jeremy, heads up our Business development team. He is the master of listening to your needs and transforming them into an intranet that exceeds expectations.