With so much discussion around making intranets more social I thought I'd share some of the ways our clients have been adapting their blogs to fit in with the culture of their organisation.
Often, blogs have one contributor or a number of regular contributors. One charity has chosen to buck this trend by opening their blog up to anyone in the company so any member of staff can share their opinions. It's been a huge hit with contributions from staff in all areas of the business. In fact, the most popular blog has been from one of their receptionists, so it goes to show you don't need to be the CEO to have something interesting to say.
On the other hand, although one housing organisation has taken a more traditional approach with a Senior Executive blog, they've given it a fresh angle. To break down barriers between staff and the company's managers, their management team regularly shadow a member of staff and blog about their experiences. This has helped employees feel more connected to managers who are now able to relate to the typical work day activities and issues that staff may encounter.
These businesses have really embraced their blogs in a way that their staff can identify with, whilst providing opportunities for new content.
If you'd like to know more about our blogging application and how it could help your organisation, give us a call on 01635 551777 for a friendly chat.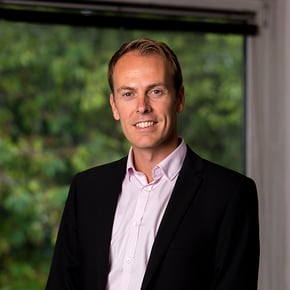 Jeremy Stewart
Jeremy, heads up our Business development team. He is the master of listening to your needs and transforming them into an intranet that exceeds expectations.