As we are fast approaching the end of what has been a very busy year, I thought I would take moment to highlight what I think are going to be the key intranet trends to watch out for in 2016. If you have identified some areas you would like to improve up on for 2016 or are wondering how you can benefit from any of the trends lets chat intranets.
---
Intranet trends in the Digital Workplace:
I've listed 5 trends. I could go on and list 10, 20 trends that have been widely acknowledged and listed many times before, but trends such as intranet mobilisation, robust search and categorisation and are now expected as standard.
My top 5 intranet trends for 2016 are:
Increasing use of video
Heightened data security
True collaborative working
Social Intranet matures
Phased Implementation takes over from the big bang
1 Increasing use of video:
Today, video does more than just provide another communication channel for the intranet. It enables virtual teams to come together through the intranet to collaborate, learn and share ideas. Technology has facilitated the increase in video with smartphones now being common place.
2 Heightened data security:
2015 has alerted everyone to the importance of data security. Intranets hold personal data and valuable company intelligence, so it's vital that your intranet is secure. Hosting options will continue to be reviewed as more and more companies undertake data security reviews.
3 Collaborative working:
The concept of collaborative working has also been an area that has been widely discussed this year. Here at SORCE we have seen the need for the intranet to enable project teams to come together and share ideas and documentation in a secure shared area. I think the intranet will continue become the hub of the modern business, enabling colleagues to have a virtual office wherever they are accessed through whatever device they choose.
4 Maturity of the social intranet:
Intranets have been adopting social functionality for the last few years. Mirco blogging, sharing, liking and commenting are now standard functionality and are expected by today's tech savvy workforce. What I think will increasingly start to happen is that these standalone tools will be used as part of wider cross company projects to aid collaboration and support engagement.
5 Phased Implementation:
Finally, phased implementation. This is all great news for Intranet Managers! Over the last few years, technology has enabled the intranet to do more than ever and because of this, its strategic importance has been raised and with this recognition from Senior management on its pivotal role within todays modern workplace. Instead of the having just one go at creating the ultimate intranet, today phasing your development and continually learning from end users is becoming commonplace. During 2016 we will see more conversations about how to prioritise and what are your intranet essentials than we have done before.
---
Here at Sorce, as intranet software and consultancy providers our software powers the intranet and extranet for hundreds of organisations. Our clients cover a wide range of sectors from finance to manufacturing, not for profit organisations (such as charities and housing associations) as well as local authorities and other public sector agencies. If you would like to find out more, lets chat.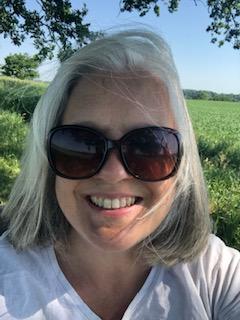 Paula Darch
Paula is our marketing whizz and is passionate about intranet engagement and getting the most out of your intranet software.