We all have those moments when we are embarking on a new project or reviewing our existing services when the thought of having to undertake research of any kind is either overwhelming or just seemingly impossible due to the time we think it will take to complete. I read a great comment recently about how only "Brave Intranet Managers" take on the mantel of asking what end users think. Personally, I think it takes a very astute business professional to acknowledge the importance of monitoring performance.
There is a plethora of intranet research available online, so I'm not here to outline the principles of desktop research, other than to say it is very important and approaching this independent of preconceived ideas is even more important.
I would like to take a moment to highlight the importance of listening to end users. Listening is a key skill in helping to understand the challenges of your current intranet system and identifying key requirements of the refreshed or new system.
How will you know what staff really want or think about the intranet if you haven't asked them or you last asked them 2 years ago? Before you start even thinking about reviewing your intranet development schedule or compiling your business requirements, take some time to listen, it will pay dividends.
To listen, in most cases we must first make sure we are asking the right questions. If given a blank sheet and you ask someone about their vision of intranet perfection, don't expect to listen to a comprehensive list of detailed requirements!
To enable us to listen effectively, assume the role of journalistic investigator and compile your list of killer questions. A great way of doing this is to shape them into a survey. You could then use this as a basis for one to one sessions or if you need volume of response in a shorter space of time, a survey which is then circulated to staff.
Make time in your diary to think about your questions. With a hot coffee in hand start by going back to basics and really thinking about what your staff want and have wanted from the intranet and consider what they do on a regular basis.
Ask them about:
Which tasks they perform most frequently
What information they access on a daily basis and how they access it
How they interact with other departments or teams
The list can be endless, so don't go overboard, you can always follow up with more questions. Once you have listened and digested what they have said you will inevitably need to ask further questions or seek clarification.
To help you further, download our intranet survey template which you can adapt to your own needs.
Hopefully, you can now appreciate the importance of listening and have now booked space in your diary to think about how you will approach this and what you need to uncover. This is just the start of a much bigger conversation you will be having with your colleagues, management and stakeholders.
Go forth brave Intranet Managers!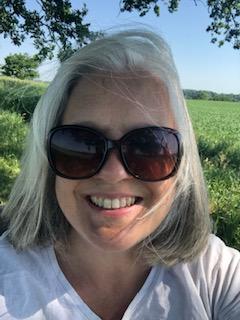 Paula Darch
Paula is our marketing whizz and is passionate about intranet engagement and getting the most out of your intranet software.