Whenever I meet with a client to discuss their intranet project, I tell them it's essential that their intranet team are thoroughly briefed on the capabilities of an intranet.
I recommend starting off by taking a look at a few intranet designs. However, the point of this exercise isn't to focus on what the site looks like. What I do is talk them through a site, explaining what an organisation wanted to achieve and why a particular design was selected. I discuss how they came to this decision and the type of functionality they used to achieve their objectives.
Your team will need to spend a little time researching intranets and best practice. Subscribing to helpful tips and ideas and blogs is a good place to start to get a few ideas. Nielsen Norman is a great reference point for intranet best practice and trends.
It is only once you have investigated the requirements of your business and what you want to achieve with your site that I suggest you get a supplier onboard.
The right supplier will be able to understand your vision and be able to present it back to you. They will also have the knowledge and experience to guide you in the right direction. Ask them to provide you with examples of sites they have delivered and talk you through their reasoning behind layout and functionality.
We run regular showcases which are designed to not only help you understand what an intranet can achieve, but also to give you ideas that can be applied to your own organisation.
You can find out more or book a place on our next event here.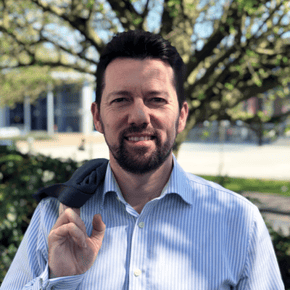 Martyn Green
Martyn is our Intranet Success Director, his intranet knowledge is extensive, having worked with hundreds of clients, he helps understand what your intranet needs are and supports you in creating your intranet structure and content requirements.