When it comes to introducing an intranet, it can take staff a little time to adapt to accessing information in a different way. One of the ways some of our clients have got round this is by designing their intranet to replicate an environment they're already familiar with.
One client wanted something visually eye catching to fit in with their interior design business, whilst having a familiar feel to it. Their site has been designed to look like an office desk, complete with post its, pens and even coffee cup stains. Their idea was for staff to clear the clutter from their desk and get the information they need from where they sit.
A housing organisation had a large number of staff that weren't very familiar with technology so wanted to introduce their intranet in a way they could relate to. They had previously been sharing news through their quarterly magazine and so decided to design their site to look like this. By having an environment that staff were already well acquainted with, they felt more confident about giving their site a try, and they've had a very positive response.
I've also encountered other organisations that have used designs familiar to their audience such as chalkboards and fridge doors to give their staff something they can visually relate to.
Essentially, having a design that feels familiar to employees makes the intranet less alien to them. It's their site after all, and if they feel comfortable they'll not only give it a try, but keep coming back.
Does your intranet have a unique look you'd like to tell us about? You can give us your comments below.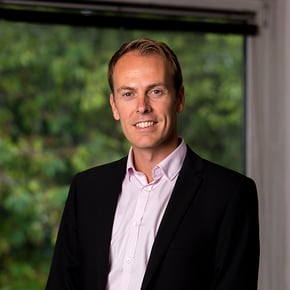 Jeremy Stewart
Jeremy, heads up our Business development team. He is the master of listening to your needs and transforming them into an intranet that exceeds expectations.