We run a lot of intranet related events which I often present. It's always good to hear about the different approaches people have taken with their projects. What most people seem to be interested in is how others have developed their intranet and the business value they are getting from it.
Unfortunately, organisations often have a fairly weak justification for their intranet project, resulting in the real business opportunities only being identified after its delivery.
Even when companies know the type of intranet their business requires, understanding where to start can be quite daunting. This is particularly pertinent if they've never embarked on a project before.
Of course, the software you select plays an important role. Time and time again I've seen that the most successful intranets are those that have focussed on getting their project right. First and foremost their priority was discovering what their users wanted, enabling them to create an intranet that fully met their needs and requirements. Only once this had been achieved did they focus their efforts on selecting the appropriate technology.
This approach is what we refer to as 'the Journey'. Our experiences have shown us that a successful intranet project should consist of the following 6 stages:
Learn
Plan
Function
Form
Deploy
Launch
The most successful organisations I've seen have aligned their intranet project to 'the Journey' methodology.
The Journey helps them to identify business opportunities, giving them a clear justification for the intranet before they start development. Not only this, once they've identified the needs of both the business and their users they've been better placed to select the appropriate technology for their requirements.
If you would like to discover how to incorporate 'the Journey' within your intranet project, we regularly run a 2 day intranet master class about the Journey. Come along to our course in September which will be held in Central London.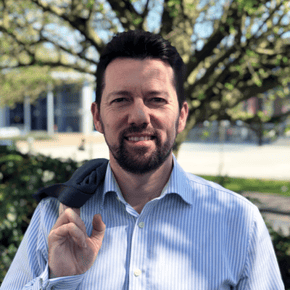 Martyn Green
Martyn is our Intranet Success Director, his intranet knowledge is extensive, having worked with hundreds of clients, he helps understand what your intranet needs are and supports you in creating your intranet structure and content requirements.