When organisations are introducing a brand new intranet I've discovered it's fairly common to make a big deal about it. However, there may be different ways to approach an intranet relaunch. Do you go for a big launch or keep it low key?
In my opinion, how you launch your site depends on the extent of the changes that have been made.
If you've made some major changes you'll probably want to shout about it. Some of our clients have treated their relaunch as if it were a brand new site.
If the design is radically different, then the site will be seen as 'new' in the eyes of employees. Using this approach you can create posters, hold special events or give staff intranet branded gifts.
An alternative option is to go for the low key approach.
I believe this option works particularly well when a site has had a refresh as opposed to a complete overhaul.
A great example of this is how legal firm Macfarlanes approached their relaunch which is covered in our case study.
The intranet plays a huge part in daily business activities at Macfarlanes. Their staff, including fee earning solicitors can access vital research materials and documentation through their intranet.
After a makeover to create a more user friendly environment for staff, the organisation decided to focus their launch on staff training.
Their priority was creating training materials in the form of e-learning and brochures.
When you are relaunching, consider how your staff will perceive your intranet. Is it a brand new design, or alterations to existing functionality? These assessments will help you to choose the most appropriate approach for your launch. Whichever approach you choose, always ensure your staff receive adequate training. After all, there's no point in having a fantastic site if your staff don't know how to use it.
To find out more about Macfarlanes and their approach to relaunching their intranet visit their case study.
Do you have any relaunch experiences you would like to share? Please provide your comments below.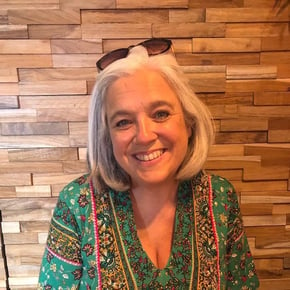 Paula Darch
Paula is our marketing whizz and is passionate about intranet engagement and getting the most out of your intranet software.