Last week we held a client day for all our clients in the South of England. Not only was this a great opportunity for us to see our customers but also for our clients to meet each other.
Of course, updating our clients on the latest developments within the SORCE product is important, but I think offering them the opportunity to network was particularly valuable.
We consider our clients to be a community of intranet users and this day offered the perfect environment for them to share suggestions and ideas.
As intranets aren't generally available for public consumption, a common problem is where to find ideas and inspiration. That's why we chose to showcase a couple of our clients' intranets, highlighting specific areas of functionality. So it was no surprise to me that these generated excitement and discussion.
It was great to see our customers discussing their intranets, what they're proud of and sharing their thoughts and ideas with others.
Another element of the day was holding workshops, where we encouraged our clients to brainstorm ideas for potential product functionality. There were some great ideas which we plan to take on board.
With such positive feedback, I'm already looking forward to holding another one.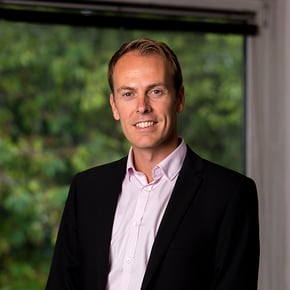 Jeremy Stewart
Jeremy, heads up our Business development team. He is the master of listening to your needs and transforming them into an intranet that exceeds expectations.