When you're launching your intranet, how it's promoted will have a direct impact on its successful adoption. As a marketer myself, I frequently refer to the cornerstone of marketing, the 7Ps. Each 'P' affects how a product is marketed.
In this article I'm going to focus on two 'P's in particular, People and Promotion. From my point of view, your intranet launch is largely about generating enthusiasm and awareness amongst your staff.
However, before you get started, consider the culture of your organisation. What's appropriate for one company may not suit another.
Bearing this in mind, here are some launch ideas that some of our clients have used to help inspire you.
If you want your staff to feel involved, how about running a competition to name their new intranet? A prize can be offered to the winner and you also get a topical news story for your site.
I don't know about you, but I love gifts, and something tangible such as T-shirts or mouse mats promoting your intranet are always a popular choice.
Intranet treasure hunts are popular as they encourage your staff to use their intranet and search around the site rather than just going to one specific page. One customer launched their intranet on Valentine's Day, so they chose to hide hearts around their site. A prize was offered for the person who found all the hearts first.
You might not want to launch your site on Valentine's Day but there may be a date significant to your organisation. Looking ahead, you can even celebrate the birthday of your intranet's initial launch.
One innovative idea I particularly liked involved a photo booth. A client hired a photo booth, encouraging staff to have photos taken individually or as a group. Not only did this generate awareness, it also provided staff with a profile picture to upload to their new intranet.
You want your staff to use their intranet, so getting them familiar with its functionality and benefits is essential. Creating a fun, light hearted 'how to' video will engage your audience whilst educating them at the same time.
One thing I've learned is that your intranet may be a corporate tool but it doesn't mean you can't have fun promoting it. If you make your launch memorable you'll generate excitement and enthusiasm, encouraging your staff to use their new business tool. That's the whole point really isn't it?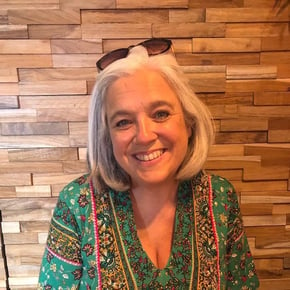 Paula Darch
Paula is our marketing whizz and is passionate about intranet engagement and getting the most out of your intranet software.