A screencast is a digital recording of computer screen output. They are an effective way of introducing the functionality of your new intranet to your users.
Once you have finished the testing and design phases of your intranet, you will be ready for your launch.
One way of introducing your employees to their new intranet is to provide them with a screencast.
Screencasts are created by using screen capture software. There are many different products available on the market, including Camtasia, Screenpresso and Bandicam.
Screen capture software enables you to create:
Visuals of screens
Visuals with audio
Screencasts are a valuable learning tool for your staff, providing them with a visual guide of how to use their intranet. They enable your staff to familiarise themselves with different screens and functions that will help them perform their jobs more effectively.
Showing staff the practical benefits their intranet can provide will help to encourage user adoption.
When you create a screencast you can choose the level of detail that you wish to go into.
You may decide to showcase a specific application which your audience are likely to use on a regular basis. If your company organises events, you may wish to focus on how to book rooms and equipment. Alternatively, you may choose to provide an overview of your intranet as a whole.
Introducing your users to their new intranet with a screencast will highlight its benefits, encouraging staff to use their new business tool.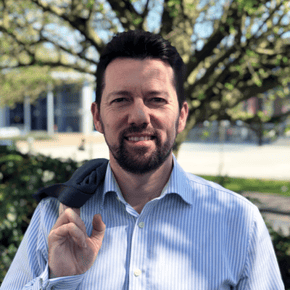 Martyn Green
Martyn is our Intranet Success Director, his intranet knowledge is extensive, having worked with hundreds of clients, he helps understand what your intranet needs are and supports you in creating your intranet structure and content requirements.