Wireframing is the creation of a 'mockup' or prototype of the layout for each of your intranet pages. This allows you to test out the layout and architecture of your site before the design process begins. You can then show this to potential intranet users to get their feedback.
There is no right or wrong way of creating a prototype. You can keep it simple by using paper and a pencil, or you can create something more complex using purpose built tools.
Paper prototyping
This involves sketching out your ideas on paper. The advantage of this is that you can create as many versions as you like without any additional financial cost to you. However, you should bear in mind that manually creating a wireframe can be time consuming.
Electronic prototyping
One of the most effect ways to prototype is to use wireframing software to create a basic structure for each of your intranet pages. The benefit of using this format is that changes can be made quickly and easily.
There are various software options available that enable you to create a wireframe such as Axure, Balsamiq and Omnigraffle.
Once you have created your prototype, the next stage is to test it out by showing it to your potential audience. The structure you have created may make sense to you, but the most important thing is that your users can navigate the site easily.
There are different ways for you to test out your prototype.
User journeys
Using personas (an amalgamation of several stakeholders to represent a group of users) you can perform key tasks. This allows you to assess how quickly these tasks take and whether the structure needs to be adapted.
Chalk tests
This test is applicable for paper prototyping. Each potential user is given a different coloured marker, then given tasks to perform such as finding a contact. Using the marker they indicate where they go to find the information. The purpose of this exercise is to identify the common routes that users take.
Eye Tracking
Software is used to track eye movements as they scan a page. This will tell you which areas of the site are viewed and what is ignored, giving you a good idea of what is relevant to users. This gives you a comprehensive idea of how your users are interacting with content.
Creating a prototype is a cost effective way of visually representing your intranet's potential architecture. It allows you to test the layout with your potential audience and make necessary changes before you begin designing your site.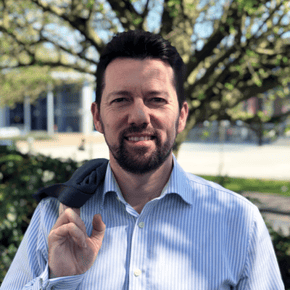 Martyn Green
Martyn is our Intranet Success Director, his intranet knowledge is extensive, having worked with hundreds of clients, he helps understand what your intranet needs are and supports you in creating your intranet structure and content requirements.